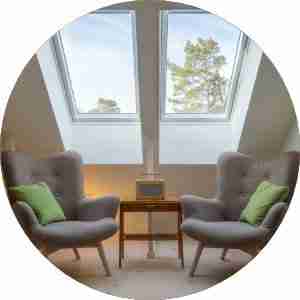 OTHER SERVICES
Skylights
Tree Removal
Power Washing
MARYLAND RESIDENTIAL SIDING
100% SATISFACTION GUARANTEE
OUR GOLD STANDARD IS 100% CLIENT SATISFACTION 100% OF THE TIME. ITS THAT SIMPLE!
American Choice Exteriors is one of the most highly rated siding contractors serving the Maryland area with reliable residential siding services solutions. With over 30 years combined experience in the roofing industry, we have earned a reputation for exceeding customer service, knowledge, and expertise.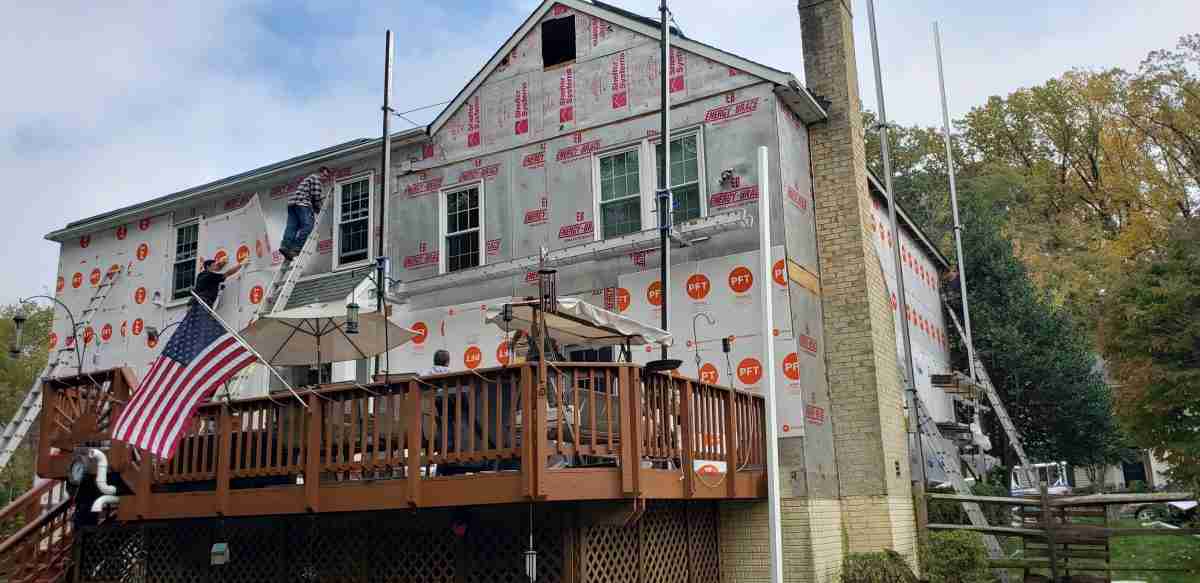 An Epert Team of Highly-Qualified Siding Pros
Exterior Portfolio Double Lifetime Warranty
Superior Customer Service
Siding Replacement &
Siding Installation Experts
American Choice Exteriors specializes in Siding Replacement in the Maryland Area. We are located in Rockville, MD, our certified siding inspectors are trained to educate our customers first so they can make an informed decision about their siding replacement.
Local Residential Siding Professionals in Rockville, Maryland
As a trusted siding contractor in Maryland, we've made it our mission to pair our excellent roofing services with excellent siding intallations. With decades of siding experience, American Choice Exteriors proudly serves Maryland's homes with professionalism, expertise, integrity, and workmanship. We're proud to be a true family-owned, local business. Choosing American Choice Exteriors as your siding contractors means choosing a team that's always on your side! You won't be disappointed when you choose our team as your Maryland residential siding contractors.
Our aim is to provide Maryalnd homeowners with the best vinyl siding and fiber cement siding brands available. Get in touch with us today to learn more about siding repair, siding installation, color, material and brand choices. There are many reasons why Maryland homeowners continue to choose American Choice Exteriors as their reliable residential siding experts. Here are a few of them:
Local & Family-Owned Siding Company
Certified & Licensed Residential Siding Contractor
No High-Pressure Sales Tactics
100% Free Siding Inspections & Free Estimates
Available Financing Options
Lifetime Transferrable Warranties
Clean & Professional Residential Siding Repair & Siding Installation
Emergency Siding Repair Services
Our evolvement with giving back to our local community
Celebrates Veterans, Active Military, First Responders , and Teachers with Special Discounts
Get your Free Siding Inspection today and discover how our Local Maryland Residential Siding Company can help you achieve your goals!
Our High-Quality Maryland Residential Siding Team Has You Covered!
As high-quality Maryland Residential Siding Experts, we understand that a new siding is a major investment – and we want to remove all uncertainty from your mind! A quality Maryland Residential Siding Service is essential when you experience siding leaks, peeling paint, stained walls, missing siding, excessive energy costs, and storm damage.
Aside from vinyl and fiber cement siding, we also specialize in the following siding materials:
Residential Vinyl Siding Services
Residential Insulated Vinyl Siding Services
Residential Fiber Cement Siding Services
Residential LP SmartSide Siding Services
Residential Hardie Plank Board Siding Services
Residential Everlast Composite Siding Services
Residential Wood Siding Services
Residential Soffit & Trim Installation & Repair Services
Residential Power Washing for Siding Cleaning Services
Emergency Siding Repair Services
What Sets Us Apart From The Competition?
We Don't Use Subcontractors
All of our employees only work for American Choice Exteriors!
Lifetime Warranty
We self-insure our projects and offer lifetime roof warranties for homeowners because we believe in the quality of our work.
Price Match Guarantee
We'll meet or beat competitors' pricing every time. Guaranteed.
Our company is uniquely qualified to install and repair a multitude of siding materials and brands in Rockville, Maryland – not just one! Therefore, we will help you review and analyze all your options to ensure you choose the one that will work best for your home for years to come. Our expert siding installation remains the same no matter what brand we install on your house.
Our Maryland Residential Siding Services are backed by the manufacturer's warranty, as well as our own personal guarantee that you'll be 100% Satisfied with your siding services! You have nothing to lose and everything to gain when you choose American Choice Exteriors who is backed and trusted by on of the largest manufacter's of Exterior Portfolio for vinyl siding.
Our Maryland Residential Siding Services
Reliable Maryland Residential Siding Experts
Even though it's often safer to start from scratch with a complete siding replacement, our siding experts also provide emergency residential siding repairs. A siding repair is usually a temporary fix for an ongoing problem – they prolong the need for a complete siding replacement
Whether your siding is leaking or you have missing siding panels that need replacement, Schedula A Free Siding Inspection Online or call (301) 687-2345! American Choice Exteirors Maryalnd Residential Siding Team is here for you and happy to assist!
Award-Winning Maryland Residential Siding Professionals
Your home's siding installation can provide more than just protection from the elements – it can also elevate the aesthetics of your home! We encourage you to contact us if you have any questions regarding our Maryland Residential Siding Company or the Maryland Residential Siding Services we provide! American Choice Exteriors strives to serve you better than anyone else in Maryland. Our team of experts will guide you through the enitre process with complete understanding and clear communication. We're proud and honored to be your top choice for siding in Maryland. We look forward to working with you!
OUR CLIENT IS
OUR #1 PRIORITY!
Client Testimonials
We love hearing from our customers! We invite you to read many more 5-Star reviews and testimonials from our clients.
I am very impressed with Brandon. He's a nice young man and very honest. American Choice Exteriors is a great company and I would recommend them if you ever need your roof repair or replaced. Very honest and professional. No high pressure sales. Thank you Brandon!
Dennet Oregon
May 22, 2022.
Had the roof of my shed repaired. Damage was due to falling branches. Amir, the owner sent an employee out to inspect the damage same day as request. The employee came out on time and was very respectful. Overall I'm happy I chose American Choice Exteriors for this smaller job. I will definitely be using them to replace the siding on my house.
Chenhong Zhang
May 19, 2022.
Al Daniels
April 2, 2022.
Brandon was honest and quick. We had some roof shingles blow off in a storm and we called for help even though our roof was relatively new. He gave us a fair price ($800 less than what another roof repair company had quoted us the day before) and he was able to complete the work the same morning. Now we have peace of mind knowing we were able to get the shingles repaired before the next rain storm. We will definitely call American Choice Exteriors for roofing needs in the future. Also worth mentioning it was easy and convenient to schedule this appointment online
Stephen Chite
February 28, 2022.
American Choice Exteriors patched our roof after a branch fell and punctured our roof. They were incredibly responsive, answering calls and texts on a Sunday morning, and they came out within a few hours to patch up the hole in our roof. They were also helpful in making sure everything was coordinated with our insurance company, making the claims process much easier than it could have been. When it came time to replace the roof, it was really easy to get a date scheduled, and they ended up starting the project a day early. Most impressively, they removed two layers of old roofing and installed a new roof all in one day. Amer and Brandon both remained incredibly communicative and helpful throughout the process.
Cyriac Edappully
February 18, 2022.
Brandon did a great job communicating with my insurance company to get a new roof installed. Brandon was very professional and explained all the steps necessary to get the job done. Brandon was also very punctual and quick to respond to questions and messages. Once we had a date selected for the install the team came out finished a smooth installation and clean up.
Jon Choi
January 12, 2022.
tedrick vernon
December 15, 2021.
Reach Ricw
December 15, 2021.
Fantastic service I would use them again in a heartbeat Britney the receptionist was prompt in responding back to my voicemail Brandon cade the representative that came out was phenomenal very professional was able to explain clearly and concisely what services were offered and was professional the entire time and no question was treated as if it was a dumb question. He took pictures of the shingles that needed replacing and he replaced them promptly. As a customer I am one of the few customers that not only brings it to the attention Of the owner or manager when I'm displeased but I also bring it to them when I'm pleased and this is one of the interactions that I am very pleased with and I would definitely recommend and use this company again and I would ask for Brandon by name to come out to my house For future service and also suggest that anyone reading this review request him by name as well
Maria Saadiqa
December 14, 2021.
Great service, ontime, reliable and professional. Can not ask for better
We get lots of questions from our clients. Below are just a few of the most common ones. But we understand every roof is different, every house is different, and you may have specific questions regarding your specific situation or project. We'd love to answer them for you!
Give our team a call at (301) 687-2345 We look forward to speaking with you.
I have missing siding, does this mean I need a full replacement?
Has your siding lost pieces due to high winds, hail, or weather? Your siding may qualify for a siding repair or replacement. Missing or broking siding are only one of many signs that you home needs attention. To find out if your siding can be repaired or needs to be replaced, contact 301-687-2345 for a free, no obligation siding inspection from American Choice Exteriors.
Does my homeowner's insurance cover siding damage and leaks?
It Depends. Working with insurance can be tough, but we're pretty experienced at it. Our job is to be your personal advocate right from the start. Without an advocate, you are less likely to get the job done thoroughly and properly. Most insurance adjusters don't spend the time walking around your home to document all the damage. They look for visible damage from far away and most of the time only pay for minor repairs. Our job is to make sure we walk your entire home with your adjuster to document all existing damage not visible from far away. Depending on the damage found, we're usually able to have your siding and any other items replaced. American Choice Exteriors works very closely with insurance adjusters to ensure you get every penny you deserve.
Will my insurance go up? I don't want to be canceled or put a "dent" in my insurance.
It's one of the most asked questions. When it comes to homeowner's insurance, you pay your premium in the event something happens to your home. Your mortgage company has a financial interest in your home as well. If you have documented damage, it's the insurance companies' responsibility to restore the home back to its original state without raising your premium or flagging your account. Now, if your neighborhood has been affected by a recent storm and many claims have been opened, then it's possible the insurance will "blanket" the neighborhood and everyone's premium will go up slightly.
Why can't I find a random repairman to do the job?
Your siding is vital to the health of your home's structure and internal condition. To botch repairs or wing a full replacement can lead to serious damages. Even more, you will end up spending both the time and money in performing the DIY roof project and then spend more time and money later on when you need to hire a professional to do it right.
What products do you use?
With American Choice Exteriors we only use quality Siding, Premium Synthetic Underlayment, Premium Insulation, and other high-end siding materials. We want to ensure you are "covered" by your new siding for many years to come. We know we are putting you in the best possible position come hail, wind, or water! Your siding will be the same quality siding we would use to cover our own family.
How do I know this is not a scam and that at the end of the process I won't owe unexpected money?
American Choice Exteriors is as transparent as possible throughout the whole process. You are more than welcome to join our experienced inspector on your roof once we have completed our initial inspection so we can show you the findings. For those not able to climb their roof, we are more than happy to provide photos, live conference video call, or drone video to make you feel comfortable knowing what is going on with YOUR roof. Our goal is to make you feel secure every step of the way. We are upfront about any costs or potential costs so there are no surprises. At American Choice Exteriors we understand the unfortunate truth that so many people get taken advantage of – but our entire business is based on the principle that your comfort and satisfaction is our ONLY and NUMBER ONE priority.
How long will the entire process take?
From the moment you call us, your siding becomes our priority. We will send an inspector/project manager to your home at our next soonest availability, usually within 1-3 days, weather depending. If you are found to have damage that we believe is storm related, we will assist you in the insurance claim process. Otherwise, we will provide you with a complete and comprehensive estimate within one week of inspection. From that point forward, delivery of materials and installation usually take place within weeks, also depending on weather. Installation can take 1-3 days depending on the size, and location of your home..
What makes American Choice different than every other siding contractor out there?
Dedication & Communication– We are 110% dedicated to you. You will be paired with a project manager who will oversee your entire siding process. You will have his/her personal cell phone number which you may call any time. We understand you are investing in us. Understand we are invested in YOU.
Knowledge – With a combined total of over 30 years of experience in the industry American Choice Exteriors knows how to get the job done the right way the first time. We are knowledgeable about materials, siding systems, etc. and can confidently assist you with all of your exterior needs.
Trusted – We have an A+ BBB Rating and a 5-Star Google rating so you can be assured we come highly recommended in our community to  take care of all your siding needs.
Upgrades – With American Choice Exteriors, you will get upgraded and still pay nothing more than you would for the basic materials. We know that in upgrading your siding, we are making an investment in you, and you will trust us with one of your most important investments, your home!
Family – We are family owned and operated. You will feel this from the moment you call us on a Sunday to get a free inspection and we pick up the phone. You will feel this when we drive through your neighborhood after working on most of your neighbors' homes and people are waving as our truck rolls through. Family is important to us. Your family is no exception.