OUR SERVICES
RESIDENTIAL & COMMERCIAL EXTERIORS
Your Local, Full-Service Exteriors Contractor. Contact us today for a free at-home consultation.
Schedule a Free Consultation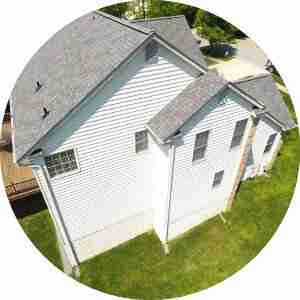 SIDING
New siding installation
Full siding replacement
Vinyl siding
WINDOWS
Window replacement
New window installation
Windows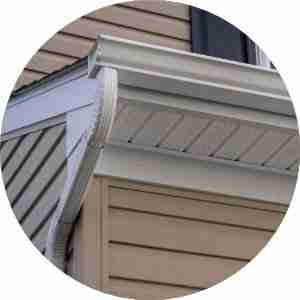 GUTTERS
New gutters
Gutter replacement
Gutter installation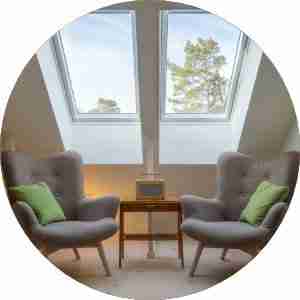 SKYLIGHTS
New skylight installation
Skylights
Skylight company
IN-DEPTH & ON-POINT INSPECTIONS
We offer free roof evaluations and inspections with state of the art drone technology, and we only suggest roofing work that needs to be done.  Here's just some of what we look for…
Masses of moss and lichen, which could signal the roof is decaying underneath.
Cracked and worn rubber boots around vent pipes.
Damp spots alongside fireplaces.
Siding and gutters hanging or falling off
Shingles that are buckling, curling, or blistering.
Peeling paint on the underside of roof overhangs.
Cracked caulk or rust spots on flashing.
Missing or broken shingles.
Water stains on pipes venting the water heater or furnace
Customer Testimonials
We love hearing from our customers! We invite you to read many more 5-Star reviews and testimonials from our clients.
This company has been extremely pleasant to do business with. It's hard to find honest and hard working people but it was smooth sailing from start to finish. They did an amazing job on my roof. The roofers were very thorough from install to clean up. The owner was onsite to make sure everything went as planned and all questions and/or concerns were addressed in a timely manner. Would recommend to everyone!!
I had the pleasure of working with Quincy from American Choice to replace the roof of one of my client's homes. From start to finish, everything went so quick and easy for all involved. Quincy was great to work with and I now will be referring all friends, family and clients to them in the future!
Working with Amer and the entire team at American choice exteriors was a very pleasant experience .Their cost of our roof replacement was quite affordable when compared with the other quotes we had from other contractors. Amer was open and sincere in guiding us through the whole process and was readily available for any concerns we might have. The icing on the cake was the drone images and video of before, during and after the project that Amer sent to us. I will be happy to recommend American choice exteriors anyday.